During the last two and a half years we have seen the emergence of Bonnie Rotten, her rise to stardom and her continued development that has taken her to the top of the porn scene. This year alone, she has been awarded prizes for best actress in the AVN, XCritic and Exotic Dancer Award, in addition to being crowned as Superslut in XRCO and gaining a Ninfa price at the recent Salón Erótico of Barcelona. Despite her busy schedule, we had the opportunity to meet the renowned pornstar in Barcelona, to talk to her about her career and her squirting abilities and to confirm that her striking look perfectly reflects her attitude.
Bonnie kindly agreed to meet us at her hotel at 1 pm on Friday. We had only about 20 minutes since our star had a film shoot to attend afterwards. Although the original idea was to publish this interview on video, due to some unforeseen logistical issues we had to settle for a text format. This meeting would not have been possible without the collaboration of Noemí Casquet, who conducted the interview.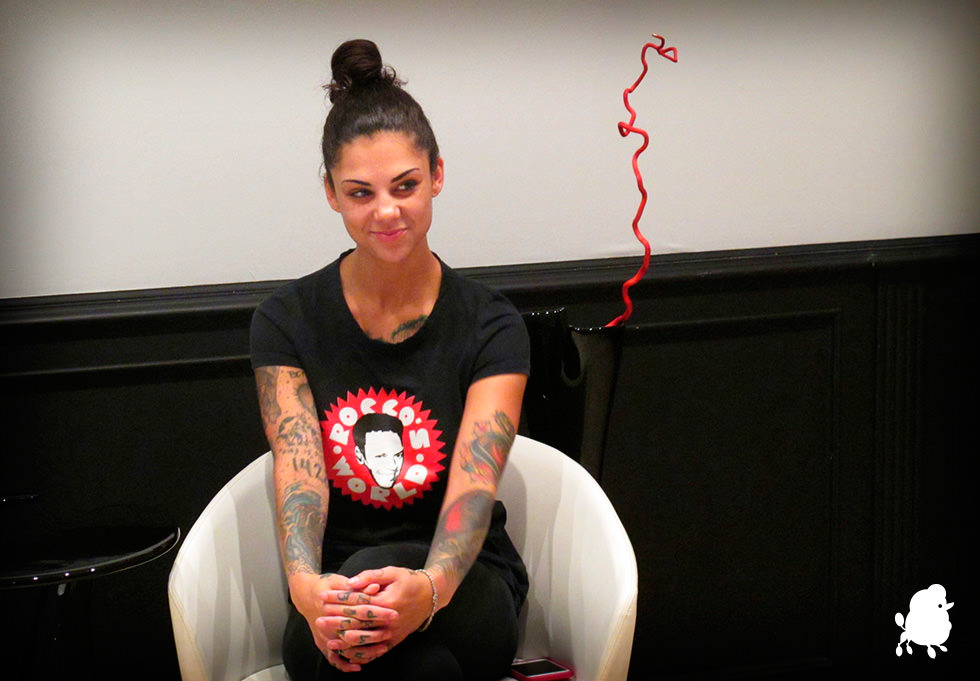 After only 2 years of career and at only 21 years of age, you've already achieved the main prize in the AVN Awards and we at Orgasmatrix consider you as one of the best pornstars in the history of adult entertainment. You think you've already demonstrated your talent or is the best still to come?
You know, I never stop, I'm still going. I've been in for two years and like you said I did win the biggest price and it is very hard to top that, obviously, but it's really important to me to always give a 150%. All that did was solidify my career and it made that so there's nothing left to prove. So now I feel that I must still keep going, whether it'd be directing, more dicks, more sex, more fucking, I've got to keep going.
In addition to you irresistible natural beauty, we simply love your tattoos. As big time fans of Kreator, our absolute favorite is the quote of the song "Material Word Paranoia". Sometimes I ask myself if with your strong apocalyptic messages you want to transmit something sublime to whom – like myself – are masturbating while contemplating you.
That's awesome! (laughs). Kreator was one of my favourite bands ever when I was in middle school and high school. I actually don't listen to heavy metal anymore. I listen more rap and house music, but I love knowing that everyone is at home getting off to me. That's the whole reason I do what I do.
Bonnie, do you consider yourself a feminist?
I think feminist is a very strong word. I'm very pro-woman and very pro-man, equality. I feel like feminists are more favoring women than men and I think that everybody should be equal.
Do you think that your porn is also aimed to women or are you producing films exclusively to male audience?
No, I go out on the road often, I'm out feature dancing, meeting fans all over the world, and I find that I do have a lot of women fans and a lot of young girls and a lot of couples that really like me. I really like that because it shows me that the world is becoming more open and that people more willing to sit down with their husband to watch something freaky instead of judging their husband for watching porn. I think it's nice.
Feminist porn directors label the type of porn you're doing as sexist. Do you have something to say to them?
Fuck you! (laughs). I don't care what you think (laughs).
There are studies that deny the existence of the female ejaculation (squirting) based on, among other stuff, the fact there's no specific organ to store and produce the ejaculated fluid. I've noted instead that instead of the urinary organs, my ejaculations burst from insides of my vagina. Bonnie, when we women ejaculate, are we, in fact, just pissing ourselves?
Actually no! We actually have this little things, something like grapes inside of our vagina, and as you massage them you start to get more and more fluid. And it's all about the Kegel… So it's about your muscles, it's about retracting and pushing and different things like that. So as you are coming and as you are orgasming you are going to have more friction in there, you're going to get juicier and wetter, you feel yourself getting wetter in the inside, so eventually as you're doing your Kegel, you are going to squirt.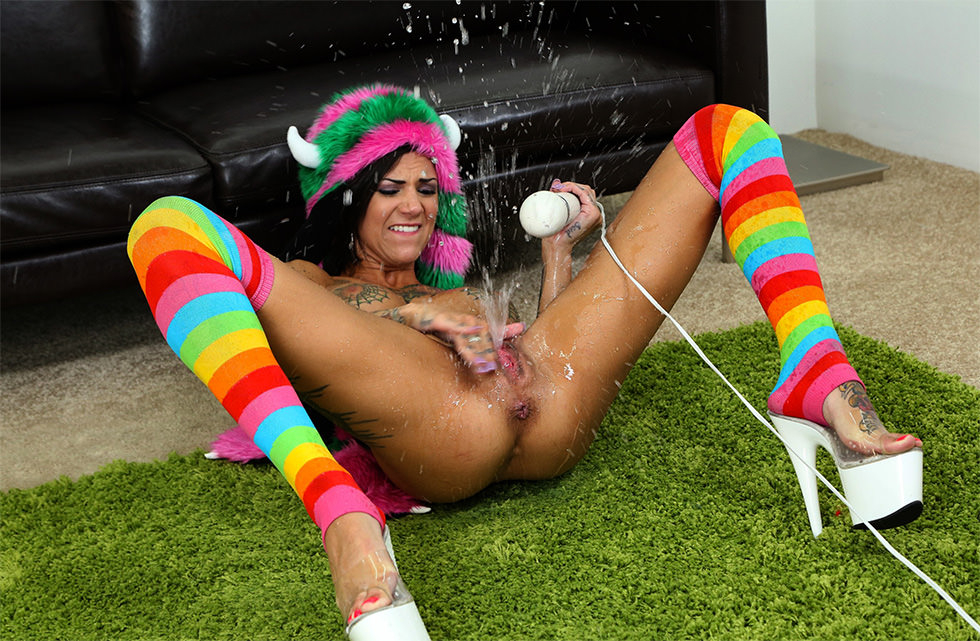 I've noticed that I dehydrate after ejaculating. Do you need to drink lots of water to prepare yourself for your scenes?
Oh yes! (laughs). That's actually really funny because when I did Squirt Woman for Elegant Angel, I was so sick during that movie that I drank so much water and ejaculated so much that I wasn't sick by the end of the movie anymore.
During the last years we've noticed an increase of rosebud and anal prolapse scenes. Is this due the public's demand? Do you find these scenes exciting?
Actually I don't really like when I do it, to be honest, but I know that a lot of fans love it and it's not something I can exactly help, so I've learnt to embrace the situation rather than be grossed out.
They say that this kind of action, if practised regularly, provoke anal incontinence and doom you wear diapers or visit a surgeon. As a specialist in anal action, we would like know more about this. Does this worry you?
It does worry me a little bit. That kind of cycle is not exactly regular anymore because I fuck so much in the ass, and I clean so much and I do so much. It is hard, it definitely it is.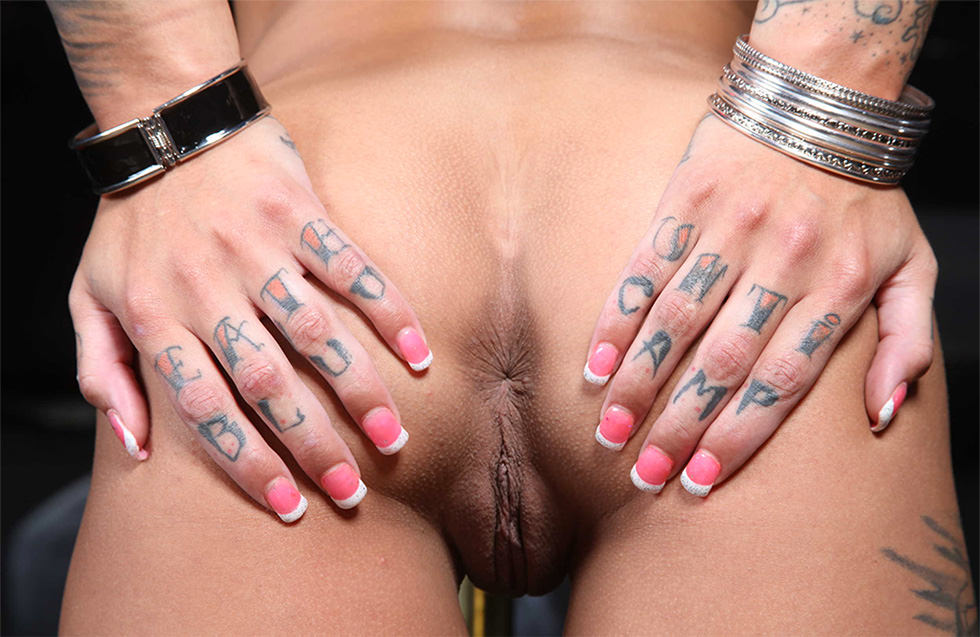 My personal opinion is that with so much acrobatics in porn, it's more an more like a circus, which makes it even more demanding physically. In your latest film you're dressed as a circus ringmaster presenting your first doble vaginal sex scene and a gangbang 6 versus 1. Why so much acrobatics? Is the audience more demanding every day?
That's it (laughs). I've done so much for all these other companies that I wanted to do something special for my company. So that's why I did the double vaginal because I hadn't done it yet, so I wanted to make it very special for my exclusive fans. But yes, I agree with you. Porn has definitely become a kind of a freak show, what can you do, how many dicks can you take, how many can you put in your hole kind of thing.
Not a long time ago, pissing in somebody's mouth, practice anal sex or slap someone's face was considered extreme. Now it's just mainstream. Like 80s' heavy metal that was getting harder and harder 'till it reached Napalm Death… Do you think porno is getting more and more hardcore?
Definitely, porn is getting more hardcore. In the United States is is really hard for you to maintain a popular career and being a popular pornstar if you are not going harder.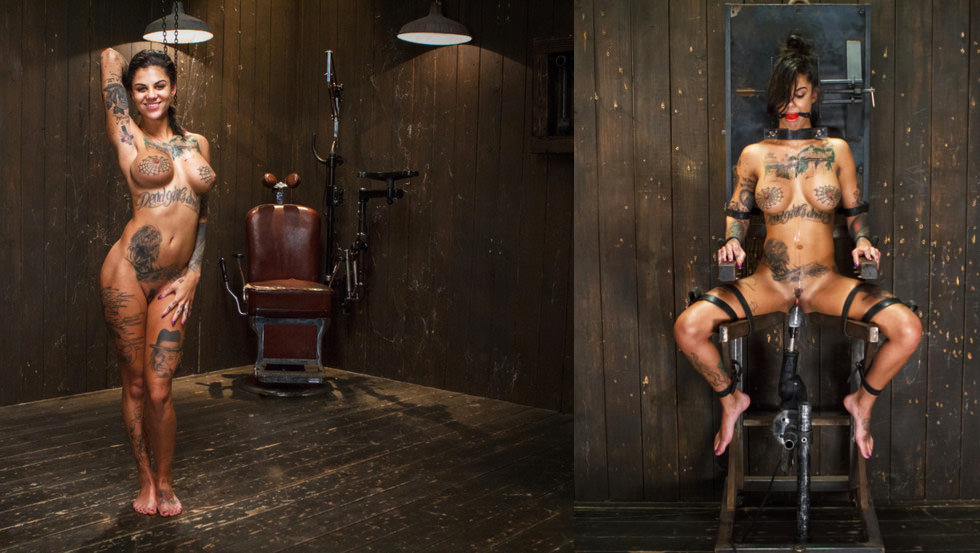 Are you doing porn because of the money?
No, I am doing porn because I love porn. I got this business because I've always been a sexual person and I wanted to explore my sexuality. So what happened was I came in and I was so curious with all this crazy stuff when I went to Los Angeles for the first time and I was like OMG, this girl hanging from a big metal ring. She was being attached and squirting all over the crowd, and there was people being walked on leashes and latex. Oh my god! I loved this, it looked so free and liberated that I wanted be a part of this.
How much does a female actress like yourself get for one scene?
I don't discuss it. It's different for everyone.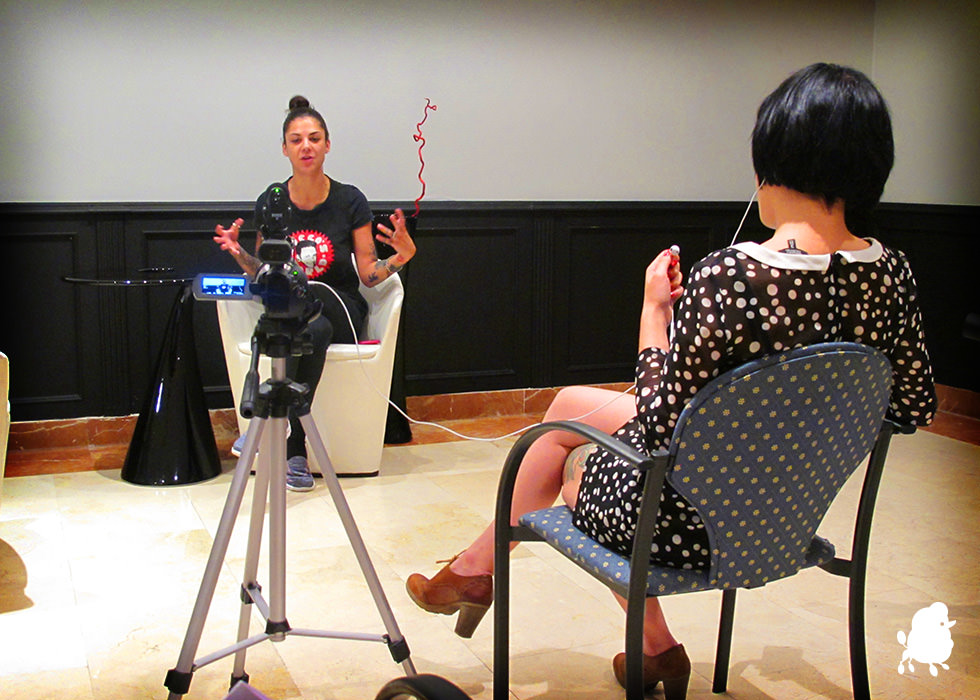 What's your opinion on the use of condoms in porn?
If you want to use a condom, that's your personal decision, but I don't like condoms in porn. I don't think they are sexy. Kind of purpose cumming in your face anyway. It's not really useful.
You think it was a necessary regulation?
I don't think it's necessary because we do test so much. We are safe and we don't need it.
Please Rotten, say hi for you fans on Orgasmatrix!
Hi guys, thank you for watching. I hope that you enjoyed my interview. Check my website or my Twitter.
Lastly, I have a dream, Bonnie, that is I want to be kissed by you.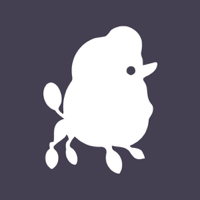 Este post ha sido publicado por
Fogardo
. Ahora tú también puedes compartir con la comunidad de Orgasmatrix tus propias noticias, reseñas, o cualquier hallazgo pornográfico que consideres interesante.